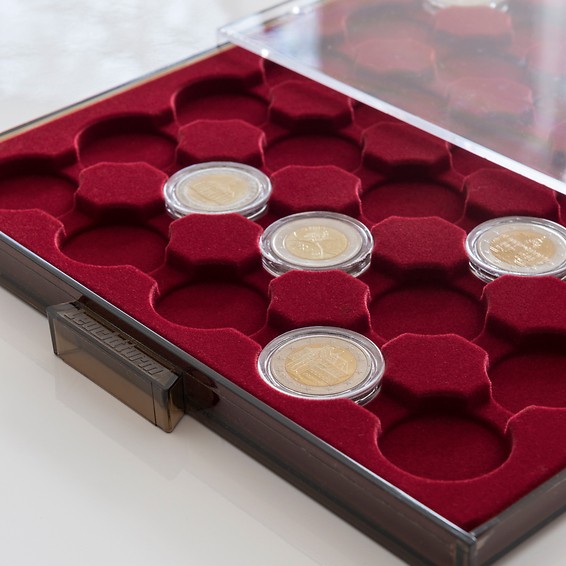 The best way to display and store your coins.
Choosing the right storage option for your collection is very important but can be a difficult task. That is why we offer a wide selection of over 50 different coin boxes in various materials, colors and formats, for round and square coin capsules as well as coin flips and slabs. 
Attractive designs combined with thoughtful functionality and the optimal protection for your coin collection. You can choose elegant wood grain finish VOLTERRA coin boxes, modern looking NOBILE leatherette finish boxes, minimalistic and practical AIRBOX, stackable acrylic drawer MB BOXES, or archival quality INTERCEPT coin boxes with active tarnish protection. If you need a guidance we are always happy to answer your questions and help you find the perfect storage solution for your coins.