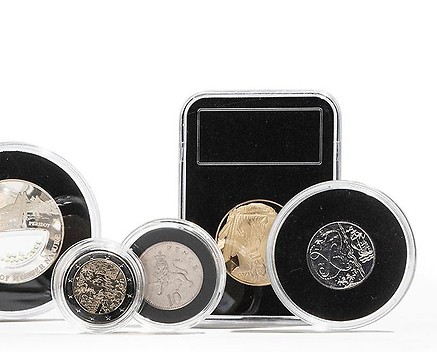 Coin Capsules & Coin Holders

We offers a wide range of coin capsules, slabs and coin holders for the optimal protection of your coin collection. In addition to the popular round coin capsules with or without grip rim, you will find square coin capsules: QUADRUM and QUICKSLAB and a variety of compatible storage systems. We also offer coin capsules ULTRA INTERCEPT and QUADRUM INTERCEPT, that are made of a special material that protects your coins actively from tarnishing.
Visit our coin capsule guide to find out what capsules will be the best fit for your coins.